Reasons why alleged murderer Bryan Kohberger may have returned to the house where four University of Idaho students were stabbed to death in November were suggested by retired FBI agent Bobby Chacon during a Sunday appearance on NewsNation.
The probable cause affidavit released last week shed new information on the investigation into the deaths of Xana Kernodle, 20, Ethan Chapin, 20, Kaylee Goncalves, 21 and Madison Mogen, 21 at 1122 King Road in Moscow, Idaho. Cell phone records indicate that Kohberger was in the area near the house after the murders took place.
Reporter Brian Entin asked whether Kohberger might have returned to the victims' home in hopes of recovering a knife sheath left at the scene by the killer.
Chacon noted that while it was a possibility, he highlighted that some criminals often return to the crime scene to indulge in the "fruits of [their] actions."
Entin said: "One of the creepiest things about this for me when I read over the affidavit was that he is accused of coming back to the house
"That is what the cell phone records indicate. Around 9:15 in the morning after the murders.
"Is it possible, do you think he may have been going back to actually go back inside, do you think he realized he left the knife sheath there?"
Chacon replied: "It could be but I don't think so.
"I think this is sometimes classic criminal behavior where they revisit the scene of the crime.
"I think he might have gone back there to see if there were ambulances or police cars. He probably expected the police to be there already.
"I think he went back to look for police or see what kind of activity was taking place at the house.
"Sometimes it is the thrill, we have seen people stand behind police lines at fires, arsonists do this a lot.
"I think he was driving by to see basically the fruits of his actions. There should have been by that time a lot of police and ambulance activity.
"I think that that might be, it is impossible to tell, this is all speculation on my part. But I think it is quite possible that he was going back there to expect to see a lot of police activity."
The former FBI agent also addressed some concerns that have arisen from the information in the affidavit. One of the roommates of the victims allegedly saw the killer on the night of the murder.
Entin asked whether it was likely the killer saw the roommate and what reason they could have for sparing her life.
Chacon answered: "I think he did see her but looking at the affidavit with the phone records and where he was, I think he had a certain plan.
"There was a plan in place that he had for this house. So he was executing a plan as he thought it was going to go in his mind.
"All of the times that people do this things go wrong. He might have only planned on two victims and it turned out to be four.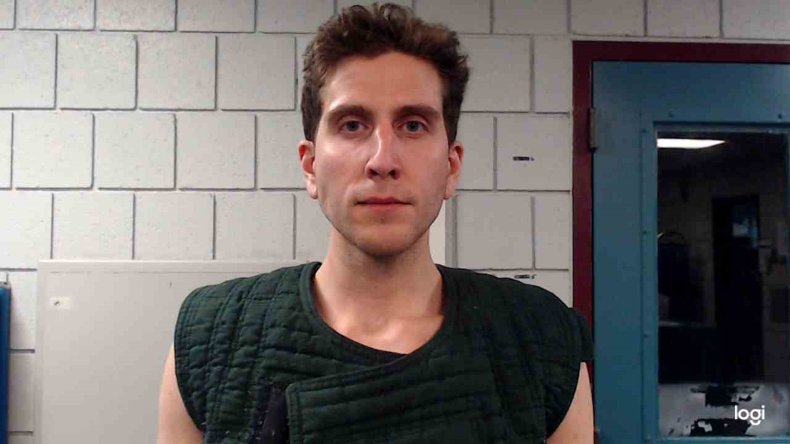 "I think that the rage that he had, that was building in the days and weeks leading up to the murders, I think it all came out and the opposite side of that rage is an adrenaline crash.
"I think after the fourth victim it is entirely possible he crashed. He was simply so exhausted and then you get a sort of tunnel vision.
"He was looking to get out of that house as quickly as he could and the other two people downstairs were not part of his plan so he walked right by her to get out of the house.
"I think it was entirely possible that he was simply too exhausted and it wasn't part of the plan he had envisioned."
Newsweek has contacted the Moscow Police Department for comment.
This content was originally published here.